Björk and Biophilia Björk has created a performance project—Biophilia—(the idea that there is an instinctive bond between humans and other living systems) that is truly one of the most amazing and important cultural events you could ever imagine. She began a world tour of this work—combining experimental music with the rhythms of nature—in Iceland, followed by shows in England, New York, and Buenos Aires. Unforutnately, Björk developed nodes on her vocal chords and was unable to finish all the concert dates in Buenos Aires. She also had to cancel dates in São Paulo, San Francisco, and several European cities.
I attended one of her Biophilia shows at the New York Hall of Science in Queens. Björk is not only presenting concerts on the Biophilia tour, but is establishing residencies in the cities she visits. The idea is to teach children how music and nature are intrinsically connected, and how to explore that synergy in order to compose new sounds. An Icelandic woman's choir accompanies her to create an extraordinary ambience.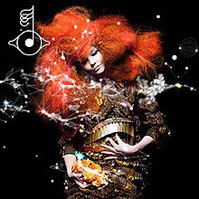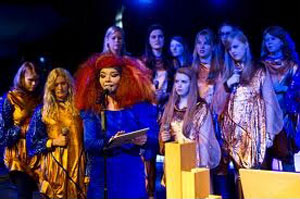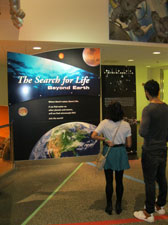 When you attend Biophilia, you first enter a corridor and series of installations that explain natural phenomena ranging from the mysteries of outer space through the seas and surfaces of the earth all the way to our planet's crystalline core.
If Björk is able to resume the tour, I cannot recommend it highly enough. Here is a good attempt to explain the experience of Biophilia: